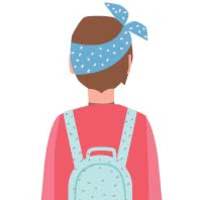 In case it helps anyone, I worked out one way to do Route VI:
Sing the last note of the arpeggio they give at the beginning which will be note 5 of the scale (soh).
Then listen to the test chords with note 5 (soh) in your head.
If you hear note 5 in any chord, then it's a I or a V chord. If you don't, then it's a IV chord.
That's usually enough to pick out the correct sequence...