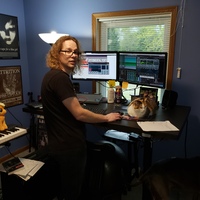 I hate to sound like a pessimist, but has anyone else kinda "given up" on Interval Barks or Solfegiator?

I've adjusted my vocal range numerous times, and switched between 3 different headsets... but nothing seems to make either game happy. I'm always out of range - either I'm way too high or way too low.

The only time I can seem to make Interval Barks happy is when I sing falsetto, which IS NOT my normal vocal range, so I am limited to a very small range of notes that I can faithfully hit.

It's gotten to the point now where I just don't even bother. I sing whatever note I feel like in IB just so I can move along to the next daily exercise, and quite literally hit play and don't bother to sing in Solfegiator!