Professional Producer & Mix engineer, Started playing the guitar at the age of 8 and Currently, from Ruislip, West London. Carl Stanbridge is this month ToneGym Hero!
Who are you and where are you from?
I'm Carl Stanbridge and I live in Ruislip, West London. I'm married to a wonderful Danish woman (who's a session singer and vocal coach) and I have 3 children aged 12,16 and 19. I've been a professional musician since '96 and play electric and double bass. I also work as a producer and studio mix engineer.
How long have you been making music?
My Dad is a singer/songwriter and my earliest memories are of him playing folk songs and classical pieces on the guitar, so I guess it was natural for me, at the age of 8, to take up guitar. When I was 15 our church keyboard player - Andy Rayner (who I am eternally indebted to) asked if I could play bass on Sunday mornings. I remember saying I would rather play the drums but he said we needed a bass player, so I bought a bass and fell in love with the instrument straight away! That was when I knew I wanted to be a professional bassist. Playing church hymns and gospel songs etc (often by ear or the MD literally shouting the chords at me) was great training. I also did my first album session at 16 - back when it was reel to reel tape and you had to get it right!
Around that time I went to a music festival and saw a band called Koinonia with Abraham Laboriel on bass. All the musicians were amazing but the way Abraham played the bass totally blew my mind! That was a genuinely life-changing moment.
I did a degree in music at Basstech / London College of Music and then started gigging, doing any gig that came my way. I guess you could say that's when my real music education started - playing blues, gospel, soul, jazz, rock, folk, often with older, more experienced musicians than myself.
In 1999 I joined the Young Voices Arena tours band - something which I feel very blessed to be a part of. It's an exciting show and we've been lucky enough to have some amazing singers join us including Joss Stone, Beverley Knight, Alexandra Burke, Jocelyn Brown, Katie Melua, and Tony Hadley. It's difficult to explain the show but it's basically a choir of 5000 - 9000 children with guest artists and dancers. Ultimately though, the kids are the stars of the show. I've included a video to give you an idea. It started out as 3 shows and is now up to 25 dates (although this year didn't happen due to Covid). Instead of the live shows, we did a one-off Livestream event in June 2021 from the 02 arena, London with Billy Ocean and a virtual choir of 100,000 children.
During lockdown, the Young Voices team put on a series of videos called 'Meet the band' for the children who were stuck at home. I used it as an opportunity to put a musical piece together and demonstrate my various instruments to the kids. My daughter also makes an appearance! had a great time recording it and you can view it here; (Please excuse my 'Dad dancing at the end!)
Aside from Young Voices, I've had the privilege of touring / recording / gigging with some great artists over the years including Gloria Gaynor, Matt Schofield, Mavis Staples, Devon Allman, Noel Robinson, and regularly played bass for the West End show 'Blood Brothers'.
What do you like to do for fun outside of working on music?
That's actually quite a difficult question because my hobby is my job, so I'm always having fun when I'm working!
Saying that, I've always had a love for art and photography and when I was 18 went to art college for a year. Although I didn't pursue art as a career I've found my creative skills have been useful and more recently opened up opportunities for paid work making virtual choir videos.
I also love spending time with my family and enjoy seeing my children pursuing their passions - whether it's football, BMXing, martial arts, guitar, piano, singing, or whatever!
What's your most useless skill or talent?
I can make my eyes vibrate; completely useless but it used to entertain people at school. I can also stick my stomach out so it looks like I'm pregnant. I also have double-jointed thumbs which tend to freak people out! Come to think of it, I'm a walking freak show! Maybe I'll join the circus if work dries up.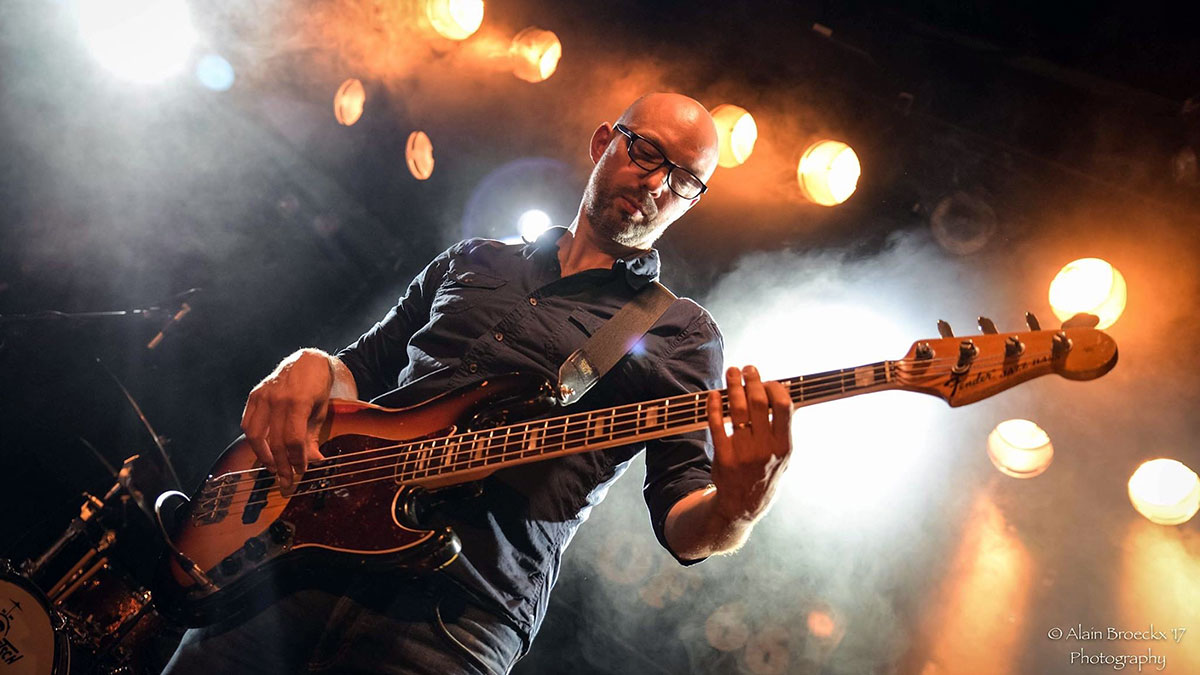 What's your favourite inspirational quote?
"If you aim for nothing you'll hit it every time"
What inspires you and what makes you want to keep making music?
I feel very privileged that I get to work with some amazing singers and musicians who inspire me every time we play together! I think that's one of the keys to growth and motivation as a musician - creating music with others.
I would also add that the audience and their enjoyment/response is an important element. It's always encouraging to hear how much somebody enjoyed a performance.
I would particularly like to mention one person who continues to inspire me and that's Raul D'Olivera. He's a Portuguese trumpet player who also plays the percussion and in recent years took up Cello, although his first professional gig was on double bass! He grew up playing Latin music but also studied at a music conservatoire and reads 5 clefs. He's quite a bit older than me but I remember him saying to me "There are not enough hours in the day to practice". He's always striving to be a better musician, even though he's one of the best musicians I know. He's also a real encourager and has become a bit of a mentor to me, both musically and Spiritually.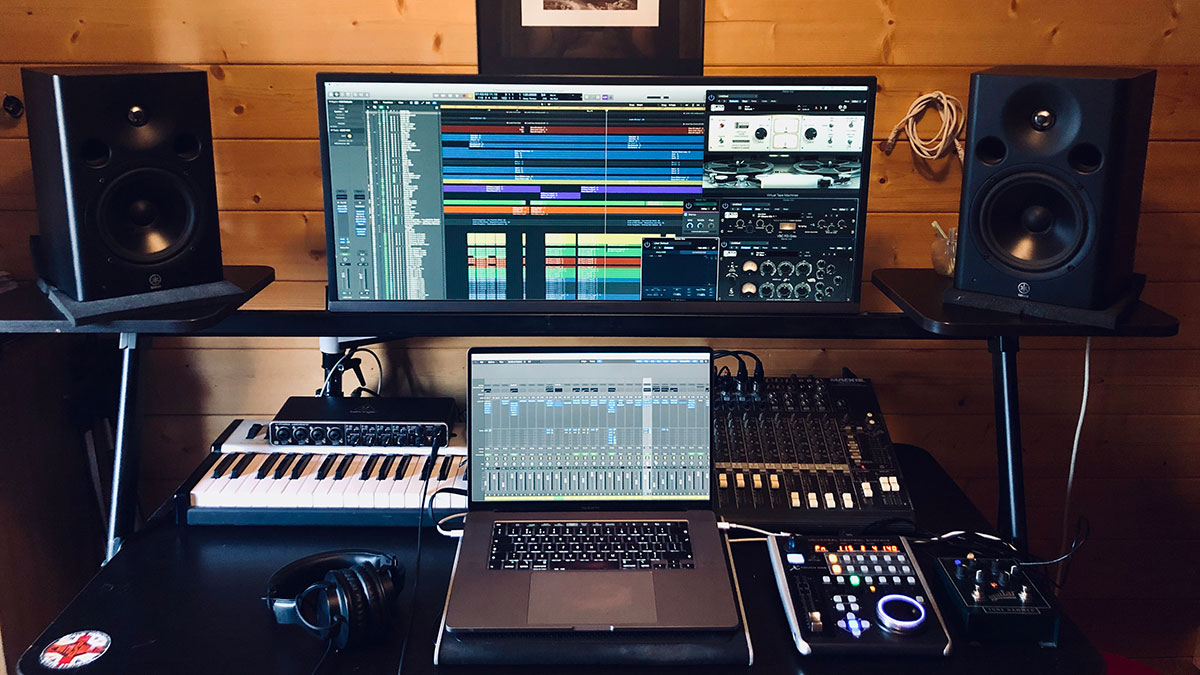 If you could sit down to a session with any artist who would it be?
My favourite gigs/sessions are the ones where there's a rough sketch to the song arrangements but there's room to stretch them out, depending on where the singer or soloist wants to go. Bearing that in mind I'd say The Tedeschi Trucks band. I would also add to that The John Mayer Trio; I've done many trio gigs and they can be high pressure but are rewarding.
The first time I played with the Matt Schofield trio it was straight in, no rehearsal with Kevin Hayes (from Robert Cray's band). It was intense and I was probably a bit nervous but it felt good that I got through it one piece. I guess it's a good sign when the band are still talking to you after the gig!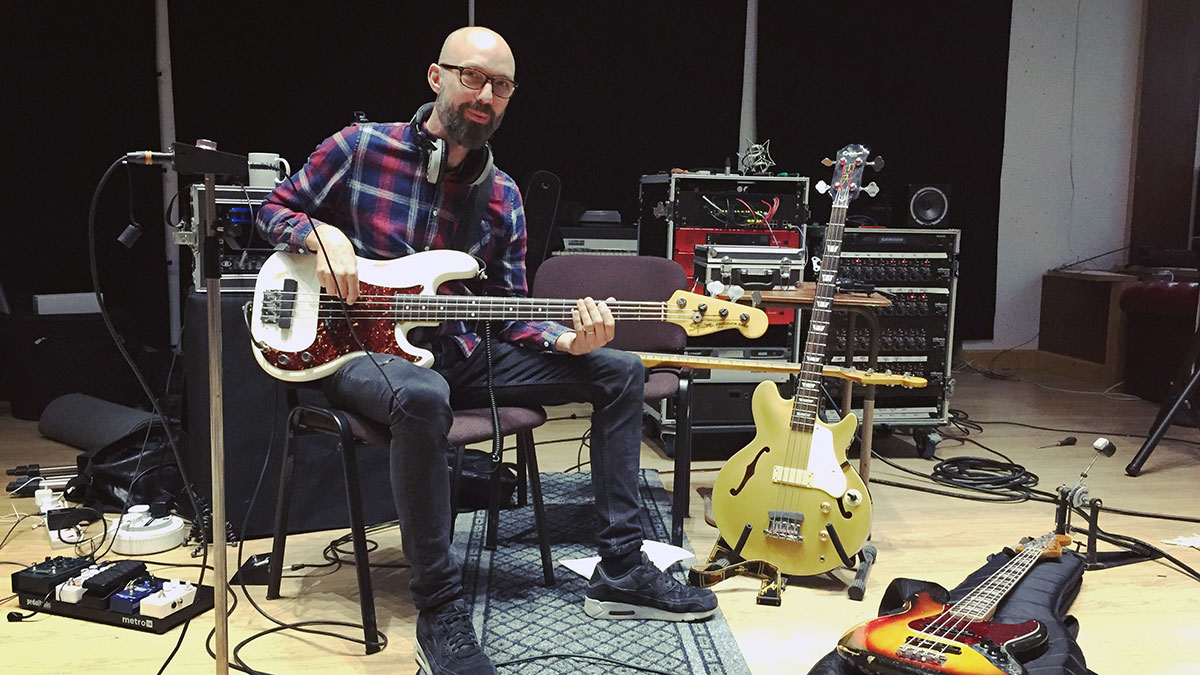 Any habits you have before starting a session?
I have separate warm-up exercises for my left and right-hand fingers that help with speed and stamina. Otherwise, I'm usually focusing my practice sessions on whatever gig or session I have coming up, especially as I have to go between electric and double bass. For example, if I have a jazz gig on double bass I need to work on my stamina. If I know I'm going to be using a bow then I'll get the bow out every day. If it's a funky thing I'll focus more on my right-hand dexterity.
What have you been working on lately?
I've had a few online gigs which have been fun but a bit weird without an audience in the room!
I had a session with The Kingdom Choir a few weeks back. It was lovely (especially after lockdown) to be in a room surrounded by real singers in real life!
I've also been producing an EP for singer/songwriter John Stamp. As is often the way these days we recorded it remotely. We were lucky enough to have Sheryl Crow's guitarist, Peter Stroud onboard, and Luke Bullen (Bryan Ferry, KT Tunstall) on drums. Peter recorded every guitar part with stereo mics on the guitar amp and also a room mic so it sounded killer! Luke has 3 kits set up to record and goes through his API 1608 16 channel desk so he gets a great drum sound. It makes my life easier when it comes to mixing!
Apart from that, I've just finished producing a virtual choir video which was fun but very time-consuming! I spend roughly half the time editing / mixing the audio in Logic ProX and the other half editing the video in FCPX.
If you could pick one, what would be the theme song of your life?
That's a difficult one. The first song I ever remember hearing is "How long has this been going on" by Ace (Paul Carrack). Whenever I hear it, it takes me straight back to the first time I heard it at 2 or 3 years old. I find it interesting that it starts with the bass and it's also the loudest thing in the mix, so maybe I was always destined to play the bass!
The lyrics bear no relevance to my life but it's a great song and nice production.
What is your favourite musical instrument?
My favourite instrument is my 1973 Fender jazz bass. I'd been on the lookout for my birth year bass and picked this one up through a buy/sell website. You can tell by the wear on the instrument that it's been played on thousands of gigs - which is the sign of a great instrument. Very often the ones in mint condition have never been played for a reason!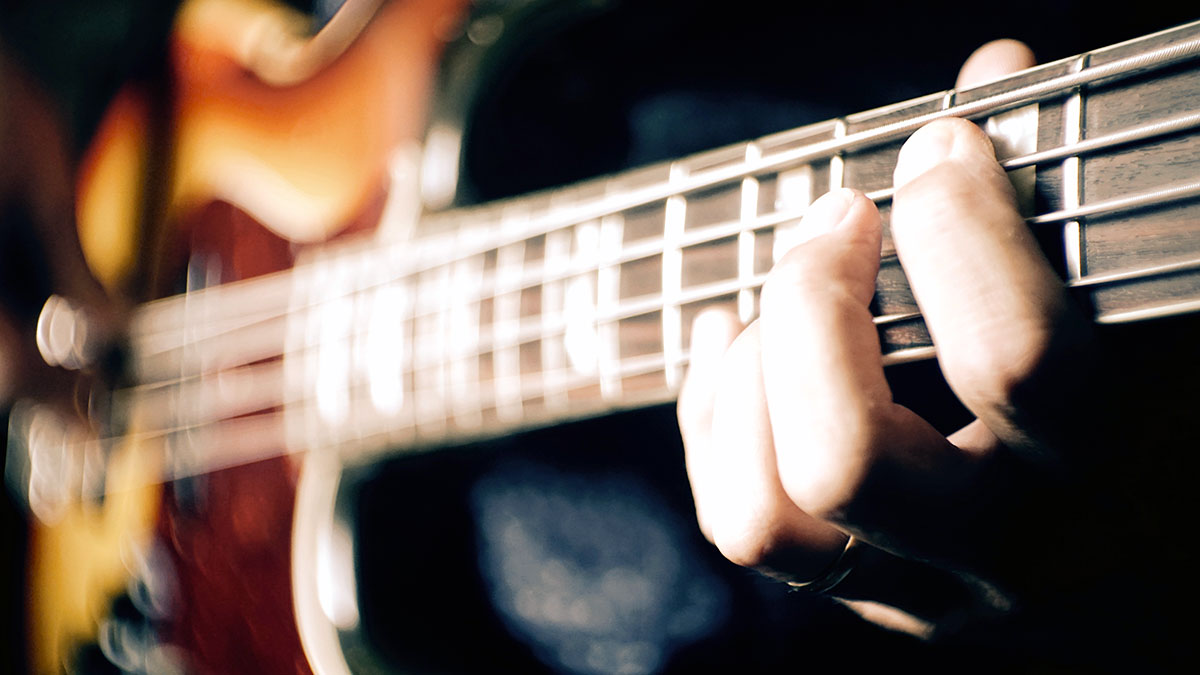 What is your favourite ToneGym feature?
I like having the daily workout because it encourages me to train every day! My favourite Olympic contest would be Progressions champ. It's how I think like a bass player anyway - especially when I'm learning songs in the car on the way to a gig!
What does the future hold for Carl Stanbridge?
Well, in the immediate future I have a few dates in July (covid dependent) and I'll be playing at The Red Rooster festival in August with Ian Siegal.
Over the summer I'll be producing a gospel EP with some awesome musicians and singers and then in January / February next year I'll be back on the road for the Young Voices arena tour - which I can't wait for!
Longer-term - who knows?! Hopefully, I'll carry on doing what I'm doing and maybe pick up some new projects and gigs along the way!
You can follow Carl Stanbridge on his Youtube, Instagram, & Facebook.