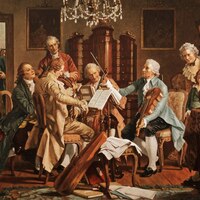 Hi guys and girls

I just dont get it...

This is from Beethoven's 32nd and last piano sonata.

Why... simply why the time signature is 12/32 and there are 16 thirty-second notes in a measure? This is not an error from the edition... I understand that 12/32 and 16/32 are different on their core (what otherwise would allow every note fit in the measure), but what am I loosing here?

Thanks for the help!