On his way to a private music academy with a noble goal of learning how to produce his own songs, strapped with love to repair and build stuff. Currently, from the Netherlands, Martijn Darwinkel is this month's ToneGym Hero!
Who are you and where are you from?
My name is Martijn Darwinkel, I'm 19 years old, and I'm from the Netherlands. I'm from a family of five, of which I'm the oldest kid.
How did you get into music and for how long have you been making music?
When I was about 9 years old, I started playing the guitar. My mom always had a guitar stuffed away in a guitar bag from back in the day, and I was getting more and more interested in what it actually was, my parents asked me if I wanted to learn to play the guitar from a teacher and of course I said yes!
For a long time, I only started practising like two hours before my lesson, but it wasn't because I didn't like playing, it was just that I forgot; after about 4 or 5 years of learning the acoustic guitar, I also started practising the electric guitar, I really loved playing riffs and solos from the songs we learned.
3 years ago I started singing and playing the guitar together, which I liked so much I practised for a few hours a day, and I really got better at it fast. Also, my voice was really getting better, and after a year and a half, I started to take singing lessons, which helped me find out how to use my voice in a more relaxed way.
Last year I also got myself bass and an e-drum kit. I got the bass to record bass riffs for my songs for the most part, so they sound more natural than a plugin. I bought the drum kit because I really wanted to learn how to drum after I bought it, I played about two hours a day, and I was getting better each day; unfortunately, I couldn't play that much anymore when the COVID rules made my parents work from home because the bass drum slaps against the floor and is very noticeable through the whole house. I really love playing different instruments and trying to know how they work. I will never stop making music that's one thing I know for sure :D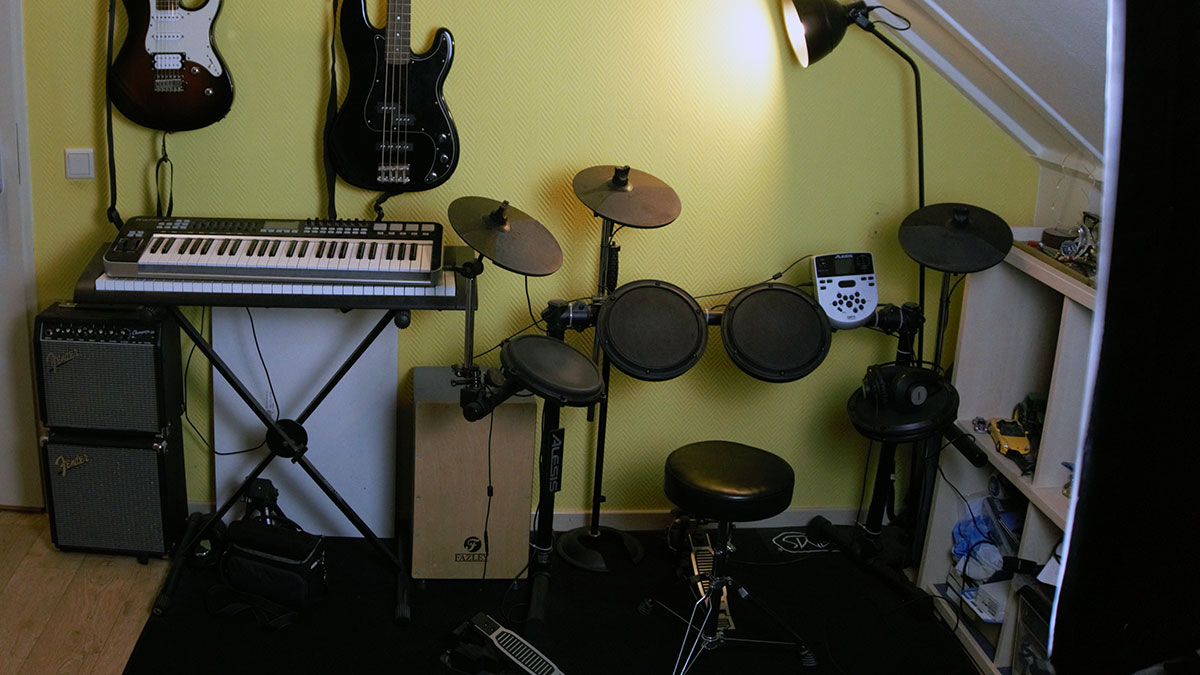 What do you like to do for fun outside of working on music?
Outside of making music, I really like repairing or building stuff. For example, the PC in the picture is built by myself, and I also made the PCs of my brother and a few friends of mine. Last year I studied in the first year of an IT study where I learned a bit of programming.
Unfortunately, it was not really what I expected because it was more business-oriented than programming oriented. Because of that, I could really be as creative as I would have wanted to be. I do like that I now have a basic knowledge of programming, so it will be easier to learn more about it.
What inspires you to want to keep making music?
I get inspired by hearing songs and sounds which I think are cool, and then I want to use that to make a new beat or song. For example, in the new song of Ed Sheeran bad habits, I like the sound of the guitar riff, and then I want to make something that sounds similar. But it could also be random sounds I hear. Also, I love building something up and fine-tuning it to make something nice and be proud of it.
When I'm starting to make something and begin with just a guitar or piano with a simple drumbeat, making that into a whole song is just an excellent feeling.
If you could sit down to a session with any artist, who would it be?
I think that would be Ed Sheeran because I can learn a lot from him, from singing and playing the guitar together to writing lyrics in a more advanced way. I also find it very interesting how he makes different songs and still always has his own touch to them. And above all, he seems like a nice guy!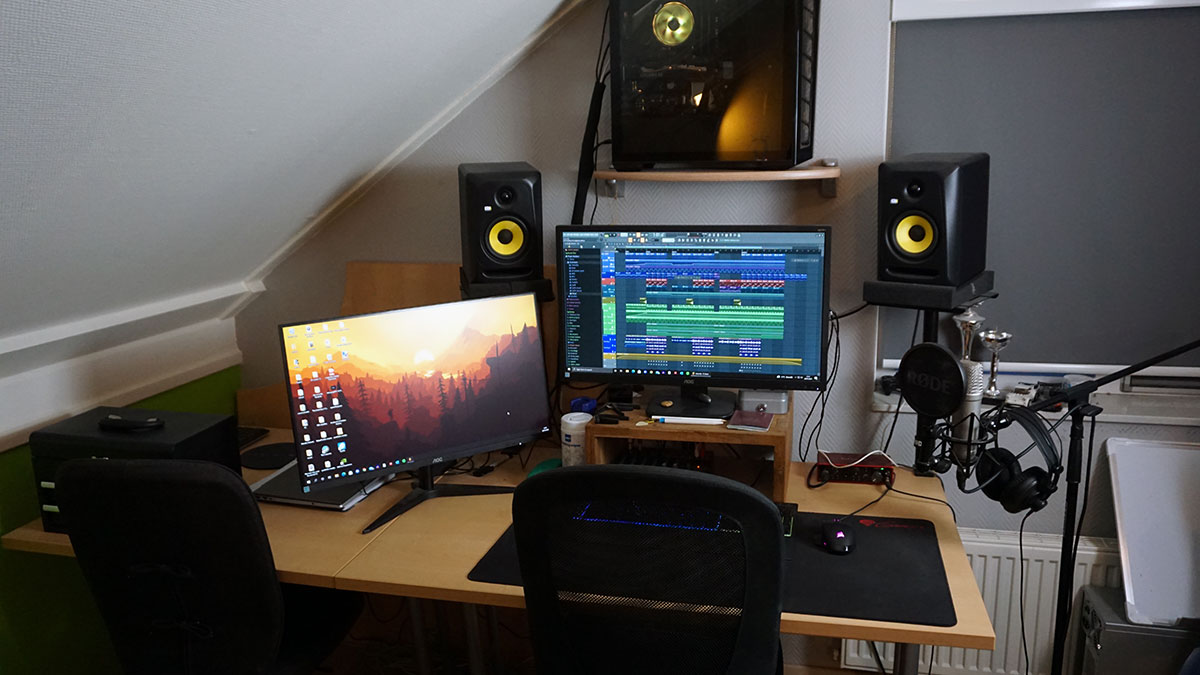 Any habits you have before starting a session?
I haven't played that much in sessions or live, so for now, it's nervous for the most part. But I like to talk with other people around me about what they're going to do, or in a band how we're going to do and how we can improve in playing together.
What have you been working on lately?
Last month I had to deliver three songs to enter an academy; unfortunately, I wasn't selected, but I did put the songs on Spotify and YouTube. After I heard I wasn't selected, I started searching for other academies and found a private academy which I'm going to next year. I'm going to learn everything about producing music. I choose this kind of study because I'd love to produce my own songs on a higher level and to make songs for other people or help them mix them.
If you could pick one, what would be the theme song of your life?
My theme song choice would be "Audioslave - Be Yourself". I think it's really important to be and stay yourself, whatever happens, don't let anybody change the way you are if you're not that person!
What is your favourite musical instrument?
If I really had to pick, it would be the guitar first of all because I've been playing it more than any other instrument. But also because there are many ways to play and use the guitar. You can use it as accompaniment, you can play riffs and melodies, and it's also possible to play some percussion simultaneously. And it's easy to take it anywhere you want.
What is your favourite ToneGym feature?
I started using ToneGym because it is a handy way of learning intervals, which is something I wanted to learn because it is beneficial for playing new songs. Also, the tools section comes in really handy when I have to use some theoretical information.
What does the future hold for Martijn Darwinkel?
I hope I'm going to like the study I'm doing next year. I also hope I'm going to learn a lot from it to make my career in the music sector. I would love to make money by making my own songs, but if I can make my money by making music overall, I would be more than happy!
You can follow Martijn Darwinkel on Youtube, Spotify and Apple music.