Pianist and Composer, Currently from London, UK. Matt Stewart-Evans is this month's ToneGym Hero!
Who are you, and where are you from?
My name is Matt Stewart-Evans, and I'm a composer originally from Nottingham, UK, and currently based in London.
How did you get into music?
I've been composing full time over two years now and making music for around ten years, a couple of years after picking the piano back up. Composing for me started with little improvisations I'd create while I was developing my piano skills, and as I progressed, so did my interest in music-making and production.
I had some piano lessons as a kid for a few years, but I gave up after grade 3 of formal exams as it wasn't self-led and the motivation to learn classical pieces was not there.
As a teenager, I then got into DJ'ing, teaching myself how to mix and scratch. That's when I started becoming more actively engaged with music. Still, it wasn't until my mid-twenties (10ish years ago) when I decided to dedicate a lot of my free time to develop my piano skills that music became a more central element in my life.
As my improvisions and songwriting progressed, this eventually led to one of my pieces being picked up for a contemporary classical compilation on 1631 Recordings around six years ago, and I've been working with the label ever since. These days I create music that ranges from solo piano to fully orchestral compositions as well as electronically-influenced tracks.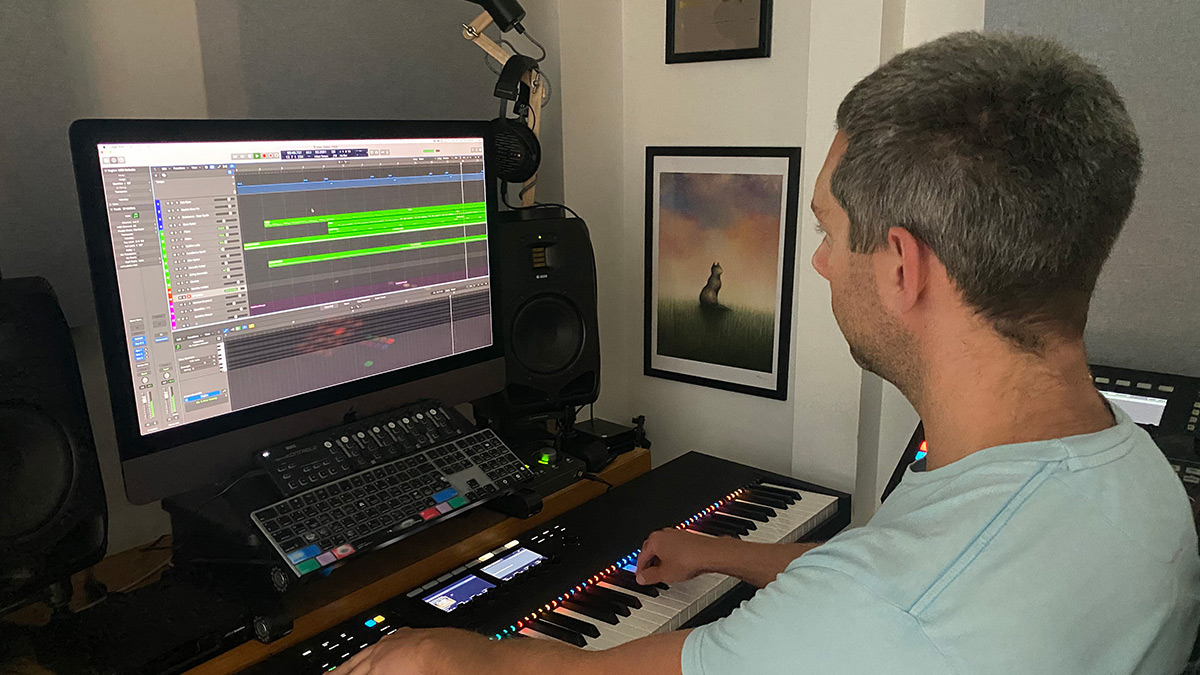 What do you like to do for fun outside of working on music?
I enjoy fitness stuff - pretty much every morning, I head to the outdoor lido, which is nearby to start the day with a swim. Also, play a lot of tennis and a bit of football, although less of the football recently due to it causing a thumb injury, has made me a little bit more cautious. Outside of that, I also love to travel and explore new places, which sadly has been a little bit more limited in the last year or so.
What's your most useless skill or talent?
I can catch food in my mouth from really far away. Or really close. However, it does generally require a decent throw.
What inspires you to keep making music?
Firstly it's the satisfaction and contentment that comes from personal development. The feeling of developing my craft as an instrumentalist, producer, musician, and listener is a huge motivator, and to step back and consider how I've developed over time as an artist has been a constant driving force.
I find that the process of creating music helps me to build emotional connections and articulation with the world. Times when others have fed back that track, has really resonated with them or been part of a significant time in their lives is always amazing to hear, and a good motivator to know that making music can create a positive force for others and well as personally.
I find that there's also a lot of inspiration to be drawn from emotional connection to other artists' work. A focused listening session to a few choice tracks can sometimes really help kickstart a session of my own.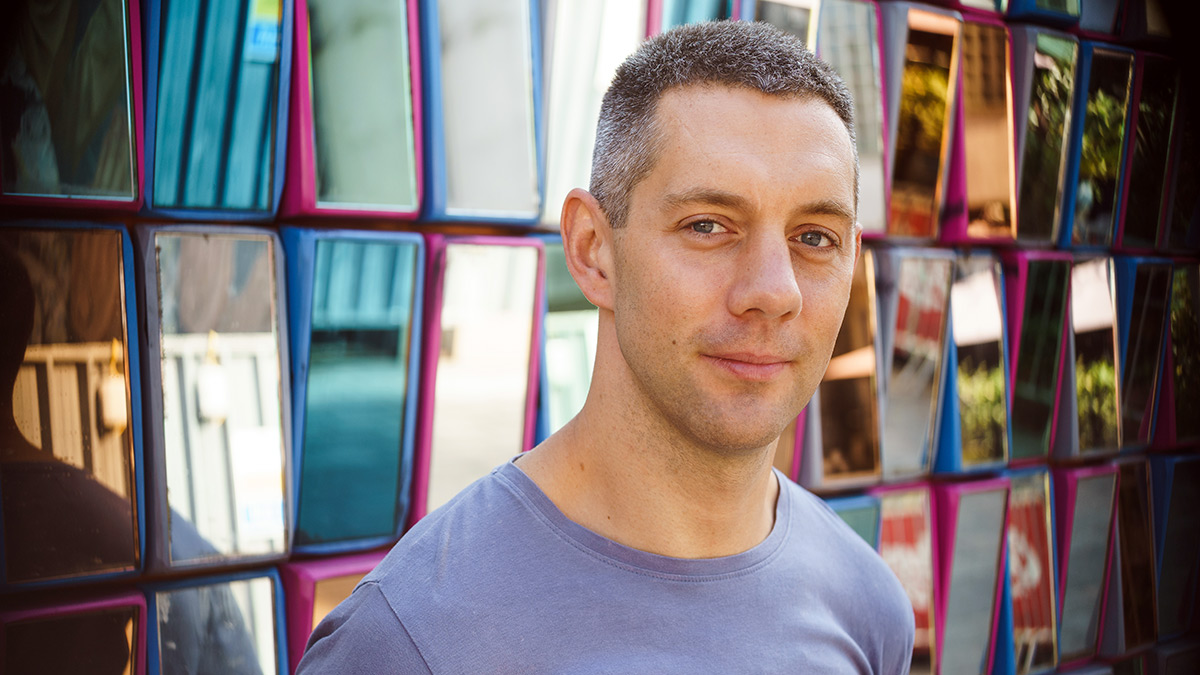 If you could sit down to a session with any artist, who would it be?
It'd have to be Nils Frahm. Along with having great improvisational skills and awesome technical knowledge (and studio), he also seems a humble guy despite his success.
Any habits you have before starting a session?
I'll always start the working day with randomized scales and arpeggios as well as aural exercises (of course involving ToneGym!), as I find that calibrates and focus my brain nicely prior to learning to some repertoire and creating new music.
\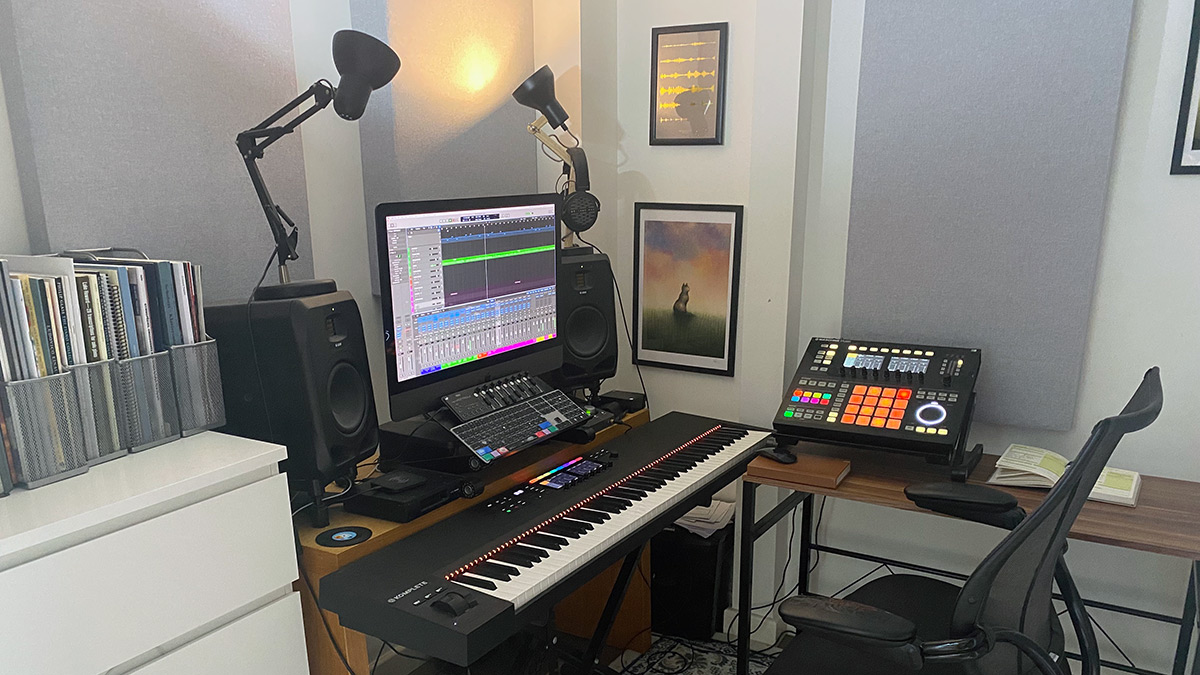 What have you been working on lately?
I'm currently working on some early ideas for a film score, as well as a couple of album projects for TV. I'm also looking to create a piano / keys-led EP with heavier electronic influences compared to the previous piano album release
If you could pick one, what would be the theme song of your life?
To pick one track for something like this is impossible, so I've picked a called Drunk, mostly for the absolutely crazy animation which matches the song perfectly.
What is your favorite musical instrument?
As a pianist, I have to pick the piano, although I also love the diversity of the guitar.
What is your favorite ToneGym feature?
I have a love/hate relationship with the Olympics feature on ToneGym. It has definitely pushed me to develop my intuitive tonal skills, but some days my own impatience and competitive nature needlessly get the better of me!
I use the other games on a daily basis as part of my warm-up routine.
What does the future hold for Matt Stewart-Evans?
I have a new album coming out in November called Solo II. It'll be a digital release on contemporary classical label 1631 Recordings. You can listen to the first single from that album here.
Follow Matt Stewart-Evans on his Site, Spotify, SoundCloud, Instagram and Facebook