Guitar and Bass player, Semi-retired DJ, and Music producer currently from Sydney, Australia. Samuel Withers is this month's ToneGym Hero!
Who are you, and Where are you from?
My name is Samuel Withers, I am a producer & semi-retired DJ currently living in Sydney, although I grew up in a small town in northern New South Wales. My main instrument is bass guitar, I'm slowly learning the keyboard though. I produce electronic music under the moniker SignBit, & have produced for Hayku Kyah & Vivid Sydney in the past.
How did you get into music?
My mother is a singer, she was always in community musicals and singing in a choir as we were growing up & was very encouraging of my brother and me to learn an instrument. It wasn't until I was about 12 that I finally saw sense and listened to her advice and started learning guitar, then when I was 15 I started playing bass in an art-rock band called Plan 9. I've been making & performing music ever since, with a few sabbaticals in between, so about 20 years now in music and about 7 years producing.
What do you like to do for fun outside of working on music?
I like to read a lot! I'm pretty omnivorous with what I'm reading but I'll generally always have a sci-fi or fantasy book on the go, I like the escapism & epic feats in those genres. Otherwise, I enjoy playing board games & socializing with friends.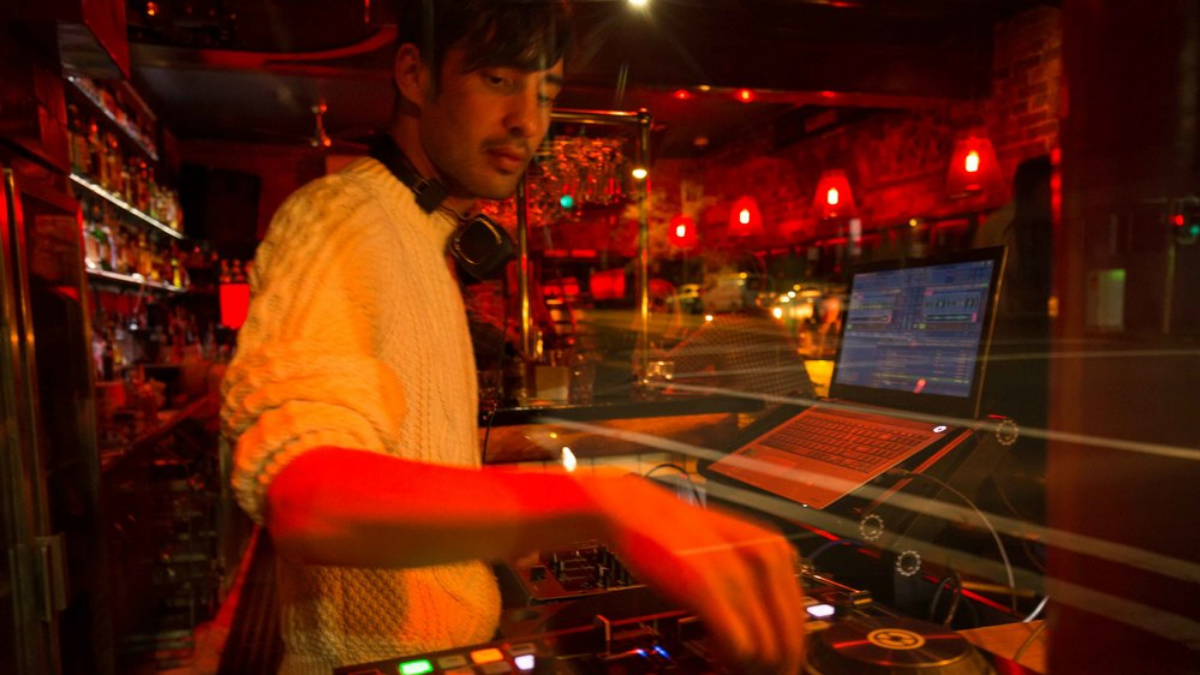 What's your most useless skill or talent?
Mmm, I can make bird calls using my hands, but maybe that has some use for sampling or as part of some kind of songs of the nature-themed band so perhaps it's not 100% useless?
What inspires you to keep making music?
For the most part, it is other music, like I will hear something when I'm out & about or actively listening and that will inspire a musical idea that I find fun & interesting to explore & play with. Otherwise, though I find something comforting in the idea of creating & sharing something of yourself for the world to (hopefully!) enjoy long after you've gone, which certainly helps keep me going when I'm having writer's block or struggling with a particular passage or song or whatever.
If you could sit down to a session with any artist, who would it be?
This is a tough question! I would love to have a session with Charles Mingus & see what he would do with an electronic sound palette to work with (and just pick his brain about everything jazz & composition). I think also the workflow of recording a fearsome improviser & then sampling & rearranging those takes would be a lot of fun – there's a lot of appeal to the producer in me!
Any habits you have before starting a session?
Normally I'll do my daily workouts on ToneGym & SoundGym to help get my ears calibrated before starting a session. Then I confer with my notebook and go from there – I keep a list of little tasks / musical ideas so when I start a session I know exactly what I'm doing, it's a really good technique from Stephen King's book On Writing that a friend recommended.
The most important part is that at the end of a session you write down the first thing/s you need to do in your next session – once I've gone through the list then I'll start improvising or playing around with some creative constraints but oftentimes working through the list is enough to inspire the next stage of the
process.
What have you been working on lately?
At the moment I'm working on my second EP, as well as finalizing a collaboration with art music composer Anthony Moles, which has been a load of fun. In the pipeline as well there are some remixes for my label mates, & a short film that is finalized but hasn't been released yet.
If you could pick one, what would be the theme song of your life?
Happy by Redspencer
What is your favorite musical instrument?
Mmm, this is an incredibly vanilla choice but I can't go really past the timbre of a piano. Closely followed by the double bass and the cristal basket for similar reasons.
What is your favorite ToneGym feature?
The community! Everyone's very supportive & it's great to hear what everyone is making & working on all over the world.
What does the future hold for Samuel Withers?
Aside from music a few friends & I have co-founded a record label called AMRC which we believe to be the first record label in Australia organized as a co-operative. It's quite exciting to see where this venture is leading us & learn the back-end of the music industry, plus it's also very cool to be involved in something that's artist-owned & operated. Otherwise, I'm looking to start streaming some of my production sessions & maybe even make some videos, if there's anything the ToneGym community would like to see I'd love to hear!