Professional musician and Producer, influenced by his father to enter the world of music and Currently located in Bogota, Colombia. Alberto 'Beto' Ojeda is this month ToneGym Hero!
Who are you?
My name is Alberto 'Beto' Ojeda, from Bogota, Colombia. I began singing and playing the guitar at the age of six, influenced by my father who was also a musician. During my teens, I studied with several teachers and, at age 17, began my professional training to become a musician.
Later, I travelled to Buenos Aires, Argentina, where I lived for seven years and finished my studies with an emphasis on jazz and Latin American music.
During the last 10 years, I have worked in Bogota as a session and recording musician, I have accompanied singers, worked as an arranger, producer and as director of several musical projects. I'm currently working to keep earning experience in both the independent and commercial fields.
Tell us one interesting fact about yourself
From a very young age, I had contact with diverse styles of music, such as rock, pop, folkloric music, reggae, salsa, jazz, among others. I was always curious and eager to learn how to play different instruments and to understand the codes that made up each style of music. With time, this allowed me to become a versatile musician and to manage several languages within popular music, a very useful characteristic for my work as a producer.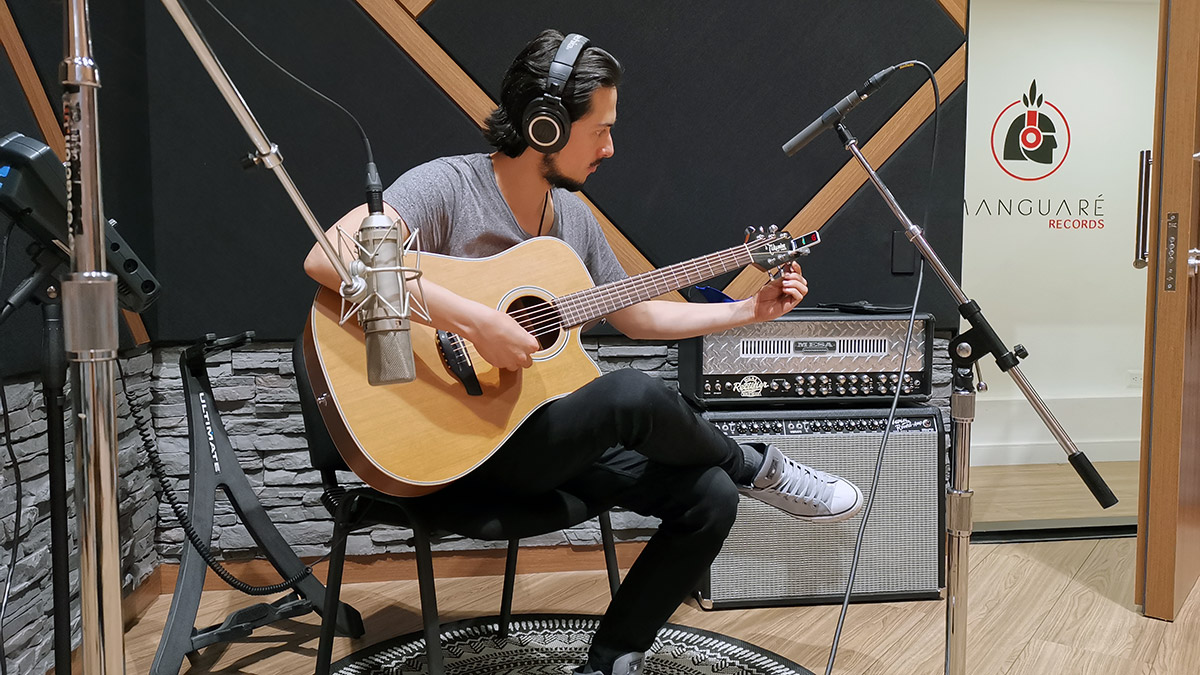 What is your favourite ToneGym feature?
My favourite games are 'calibrator' and 'chordelius'. The first, because it requires the ability to recognize intervals and timbre and, the second because I enjoy detecting tensions within a chord and analyzing the colour they produce.
I really enjoy the 'circle of fifths' in the practice section, because it gives great visual aid to understand harmonic concepts.
I also enjoy the possibility to play games with different instruments because some timbres are more complex than others. This also gives the ear a great challenge.
One music piece that inspired you to be a musician?
If I had to choose a song that really inspired me during my teenage years it would be Queen's 'Bohemian Rhapsody'. I still find 'A night at the opera' an incredible album after all these years.
Another piece that continues to inspire me is Mozart's first movement (Allegro) of the Serenade No. 13 for strings K. 525. Lastly, Miles Davis's record 'Kind of Blue' has been a huge inspiration for me.
Who or what is your biggest influence?
My first musical influence was my father, a great musician with an incredible ear. He was the first person that encouraged me to discover the musical world and he has supported my career throughout the years. For that, I am really grateful.
My biggest influences are Tom Jobim, for the quality and beauty of his compositions, Miles Davis, for his incredible taste, Quincy Jones, for being one of the greatest producers in history and Yamandu Costa, for the strength and musicality of his interpretations.
Any habits that help you stay Inspired and Creative?
I enjoy facing new challenges and stepping out of my comfort zone to boost my creativity and to understand my strengths and work on my weaknesses. I find it important to avoid creating huge expectations for the finished product and to establish clear boundaries so that I don't lose focus.
I think that inspiration is a very complex subject. But something that really works for me is finding quiet and peaceful moments and changing environments when I need it.
Tell us a bit about your workflow when making music?
When I'm working on musical production I like to listen to several references that have a similar esthetic to what the artist is looking for, this is a good starting point. When searching for melodies, chords, timbres and everything that has to do with arranging, I use the guitar (my main instrument) and I try to sing everything that comes up.
Once I have a clear concept and a good harmonic and melodic base, I start proposing rhythms, grooves and basslines. I do this by recording real tracks and by using midi in Logic pro X, my preferred DAW.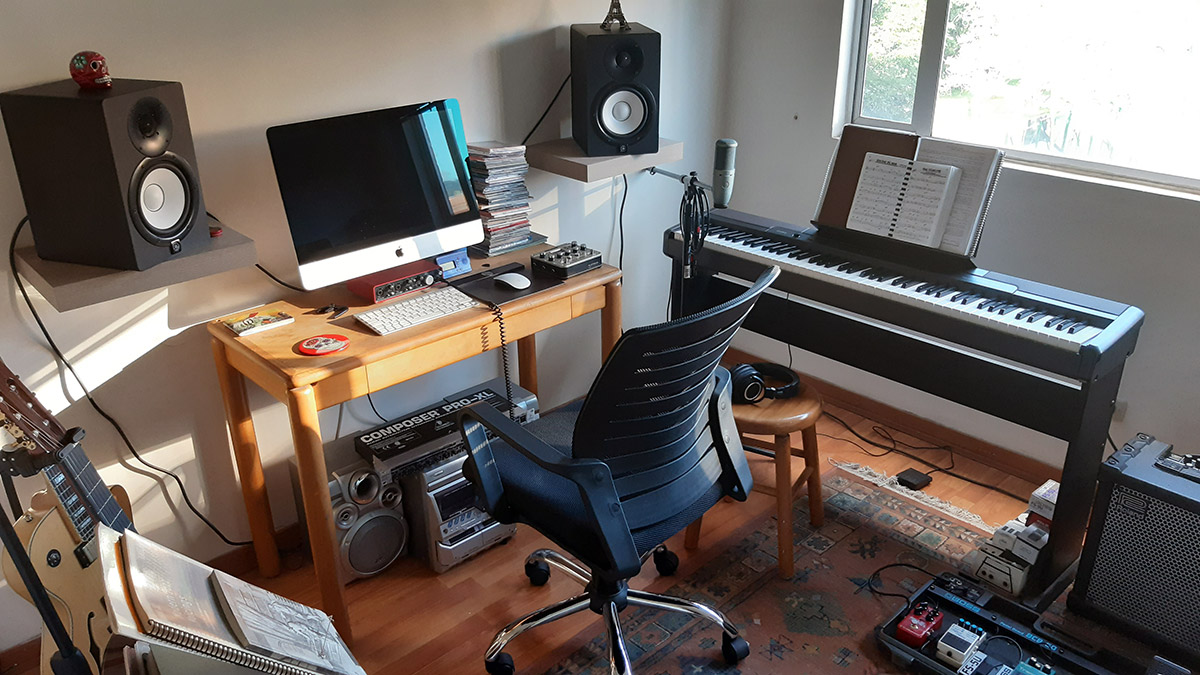 The musical instrument you have special feelings for?
The first instrument that blew my mind during my childhood was the drums. During my adolescence, I had the fortune of owning a small set of drums and learned its bases and technique. What I love about the drums is that you need to synchronize your four extremities to achieve good rhythm and that you can really convey emotion even with a simple base. With time, I learned and studied the guitar, which became my main instrument, but I have never stopped being passionate about drums and percussion.
What does the future hold for Beto Ojeda in the music industry?
I'm currently focused on continuing to learn about music production and mixing. On progressively improving my home studio and having the best tools so I can offer quality recordings. I would like to continue working as a session musician and as a producer for different styles of popular music with all types of artists.
As an alternative project, I'm going to begin working on my first record as a singer-songwriter. I have always enjoyed composing songs and I'm very excited to create an album where I can share some of the music that lives in my head.
Follow Alberto 'Beto' Ojeda work on Facebook, Instagram, Youtube.