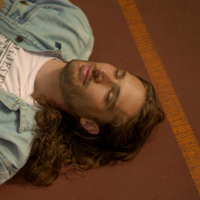 I was recently asked how I went from silver to gold in a few days. I did not expect it to go as fast either, and thought i'd share how I went about it hoping it will help others.

The short answer is that:
- I just kept playing each game of my workout, trying to go as far as I could until I am stuck on a level.
- Consistency, There's no way to cram so I make sure to engage with it every day.

Interval Barks and Departurer are the games that I have grown the most in so far, and I am definitely this growth sip into other games.

But really, I think this is more a testimony of how well SoundGym's educational content is laid out to create growth, than any particular skillset on my end.

Leaning keyboard shortcuts was very helpful on notationist (A-S-D-F-G-H-J-K for everything major/perfect and the row above for the rest).

Taking notes was/is very helpful particularly with Scale Spy and Route VI. I write everything from ways to relate/memorize scale composition to songs that scale progressions remind me of. it's nice to be able to read it outside of the gym. The Interval Memorizer SoundGym tool is very helpful to tie songs to intervals.

Hope this helps, happy training!