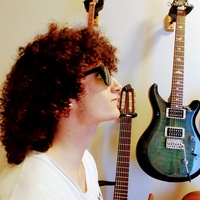 Got a question for you all: how do you approach the Calibrator game? Because I find the easiest thing for me to do is to just figure out what each individual interval is, which I became very proficient at over the last few months, and just see which one is the biggest. But I feel like maybe I'm kinda missing the point of trying to understand which interval has the most space between the two notes.
My approach also just makes the game a longer and more tedious version of the other 3 interval games combined, which makes me try to avoid it whenever I can.
Just wondering what your opinions are on the subject.